Just who is Dr Norman Trousers?
Vaginal Neurosurgeon, part-time photoshopper, full-time piss artist. Some say he hides behind a mask of anonymity. Some say he's just too beautiful for the world to cope, wouldst it look upon his face. But that smile! with a smile like that, let's not argue.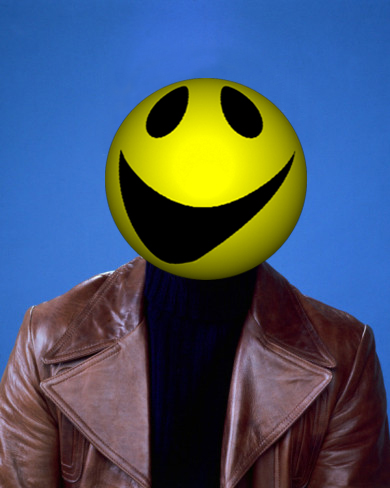 Well, as mentioned, Dr Norman loves a drink, and has a license to shop….photoshop. After buying his first ever actually really legal and properly licensed bit of software, he needed "a muse" and "a point" to try and get to grips with photoshopping, so started out by providing artwork for The Bitter Sound. This led to an unpaid gig doing facebook timeline header pics for The Royal and Doodall show, which became a very popular and pleasing past-time.
Nowadays, as soon as a stupid idea pops in his head, he'll be off to the laptop to make it real. See "The Gallery" and you'll get the drift – none of it is particularly thought out, and is of varying degrees of both quality and humour.
Apart from this, Dr Norman likes to read (anything real life, pictures are a help); cook; drink; watch far too much television and attempt to achieve levitation through the means of meditation….day #3172 with no success and counting.
Brains, planes and audiophiles
Many years ago, at the tender age of 14, Dr Norman was invited to join that hub of intellecual giants – MENSA. Unfortunately, he couldn't be arsed to sit the official entrance exam (true story) and ever since then, the self-titled "99% Genius, 1% Idiot" has inadvertently worked towards not only reversing that ratio, but ensuring that MENSA never knock on his door again.
A 12,000ft skydiving experience taught Norman one of the most valuable lessons in life – always wear clean pants. In actuality nothing dangerous happened and it was an almost epiphany-like moment of clarity when the parachute deployed, and Norman knew from that day on things would be different. Now he was someone who had jumped out of a plane strapped to another nutter who knew what they were doing – everything else, remained the same.
A keen music lover (to listen, not play – it turns out it's quite hard to find an electric triangle), Norman's taste in music is nothing if not eclectic. Ranging from dub/reggae/ska through electro/rock/pop to trance/house/lounge and even some easy listening, Norman lists his musical "dislikes" as happy hardcore and death metal, although on the hardcore side there have admittedly been some tracks that were relatively enjoyable.
Were
you

there?

Dr Norman's claim to fame (tenuous as it is) is to have once contributed to the only (as far as he knows) earthquake to ever have been recorded in London. It was a sunny day back in 1992 when Madness first reformed after a long absence, and the result of thousands of skinheads and ska fans in Doctor Marten's jumping up and down registered on the Richter scale down in Finsbury Park. Good times.