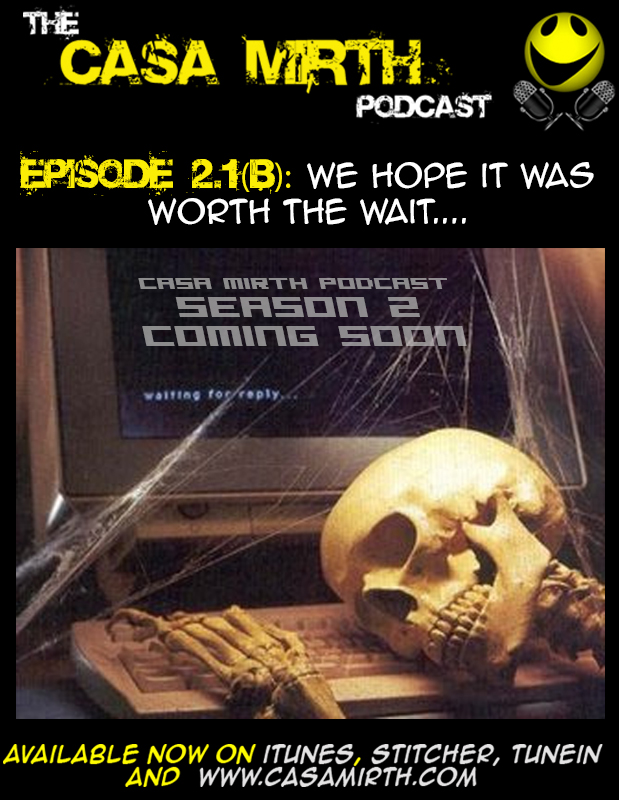 It's back!! On this brand new episode of your favourite podcast, there's a vague explanation of the delays around Season 2.
Dr Norman doesn't like Kanye West, and has either experienced freaky coincidences or the show has gone psychic.
There's a massive difference of opinion regarding toilet escapism, Oscar-themed chat, a debate over selfies goes a bit serious and no-one likes the Kardashians.
A comment about unicycles with no seats descends into a fairly unintelligent discussion about some of the technology in Back to the Future 2 and Dr Norman's spacky toe. River has strange plans to name his yet unlikely first-born child that lends a slight political incorrectness to the moment and we learn that he's never heard of a fleshlight.
All this, a little ditty by friends of the show Bonn & Obo, a debate between swimwear and underwear and the ever-present Channel Mirth News hopefully make this a return worth waiting for.
Oh and get the hankies ready – not just for the sex toy talk….someone dies.
Download :
To download this episode, right-click and "save link as"
Or play it right here:
or listen to the show on Stitcher Smart Radio:
and don't forget to share!