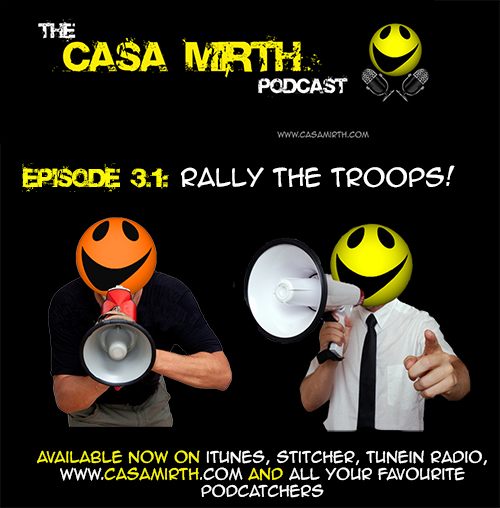 So, here we are again. In this season 3 opener of your favourite podcast, Dr Norman tells us how he had January off of social media and booze and was sad that some of his favourites had died during his media and news blackout.
River starts a dubious discussion on the topic of consent that leads to an even more dubious discussion on sexual activities, while Dr Norman does a pretty bad job of describing the book with big words in that he read.
There's the ubiquitous Channel Mirth News with a new co-anchor, the brand new quiz show Celebrity Brainwave and a fairly nuts idea concerning laminating dead people.
Halfway through recording, disaster strikes! following a catastrophic technical failure, the boys reach out on facebook for suggestions on what to talk about – and get quite a few responses – all of which hails a slightly difficult to record but none the less great to listen to season 3 episode 1.
Download :
To download this episode, right-click and "save link as"
Or play it right here:
or listen to the show on Stitcher Smart Radio:
and don't forget to share!