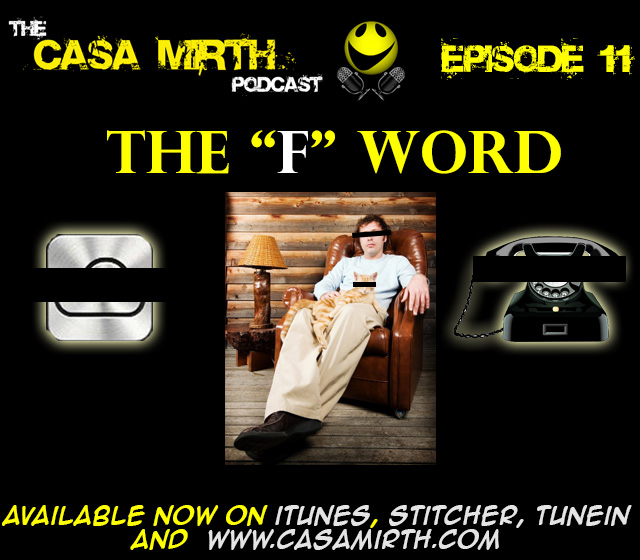 The "F" Word? : Fappening, Furry Fellatio, 555 and F*ckloads of Fun!
That's right folks, it's here! The show you would rather listen to than be kicked in the genitals by a donkey (we hope).
After a difficult time actually starting the show, Dr Norman comes up with a new spin on speed dating. River talks about a recent war-wound, and there's a difference of opinion on inter-species fellatio.
Dr Norman recalls a patio door incident as well as his dismay concerning Millie Cyrus' use of an inflatable dong and Lilly Allen gets both barrels from River.
The boys give a slightly different take on "the fappening", there's a theoretical discussion about the anatomy of the older ladies and our hosts eventually talk about S&M (no, not Steve and Mike).
Add to all that, the ever-present Channel Mirth News and it's another cracking burst of Mirth for your entertainment 🙂
Download :
To download this episode, right-click and "save link as"
Or play it right here:
or listen to the show on Stitcher Smart Radio:
and don't forget to share!