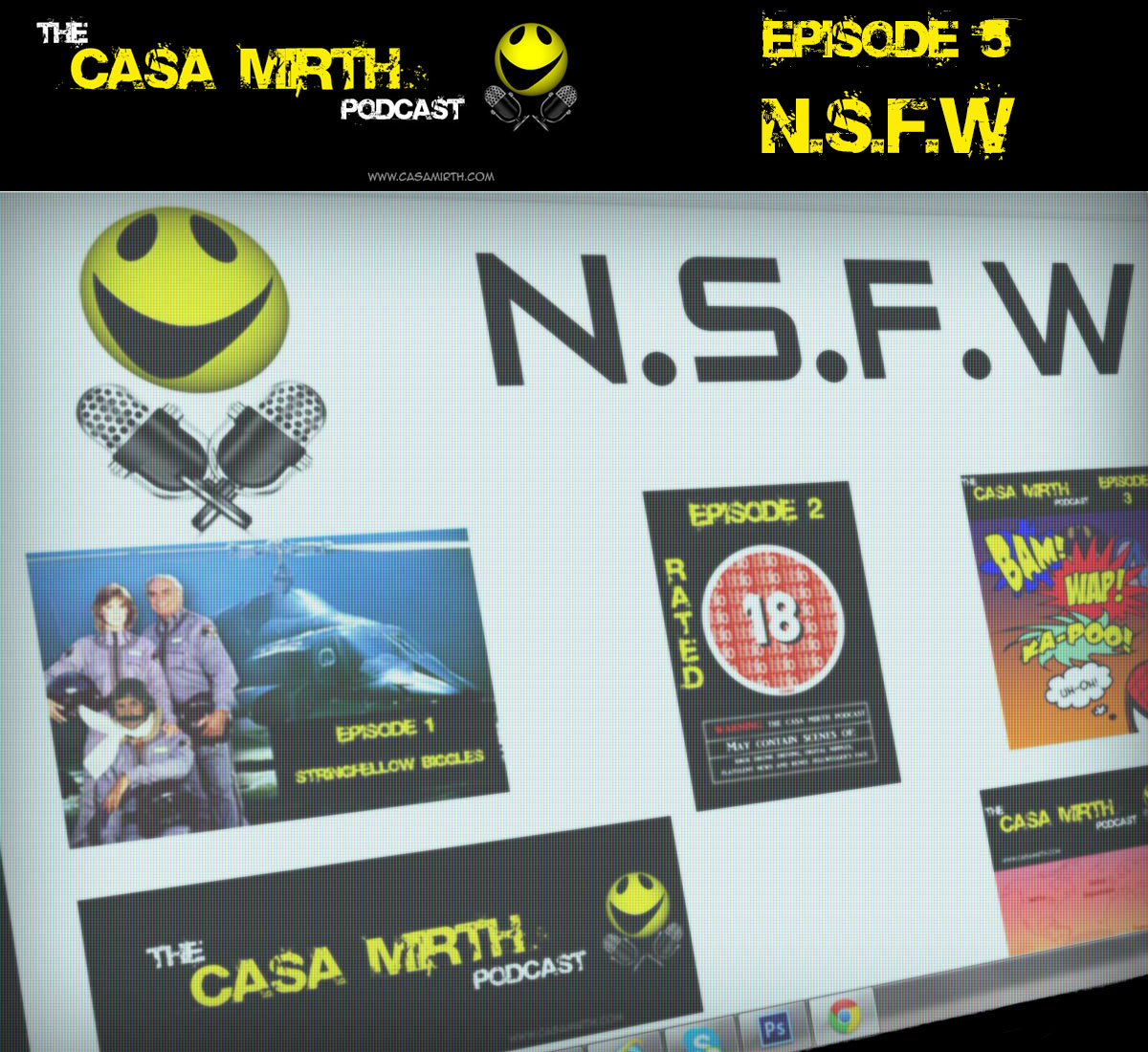 Yes they're back – and they've been drinking again!
Join Dr Norman Trousers and River Zambezi for another episode of mirth and madness as they argue about pronunciation, compete over punctuation, talk Twitter and get deja vu. River gets wood, which may or may not be related to the fact that this episode is the fifth. Dr Norman elaborates after finding out what NSFW means, no-one wants to get knocked on the cock with a concrete block and Willem Dafoe is apparently a lucky lad.
We hear more from the Channel Mirth newsteam and another lucky listener gets to nominate someone for the Napalm Pen. We also get to hear the results from the first Casa Mirth podcast competition, River's new theme tune and in the meantime, suffer from espionage…(do not adjust your sets – that static was put there by spies!!)
Download :
To download this episode, right-click and "save link as"
Or play it right here:
or listen to the show on Stitcher Smart Radio:
and don't forget to share!