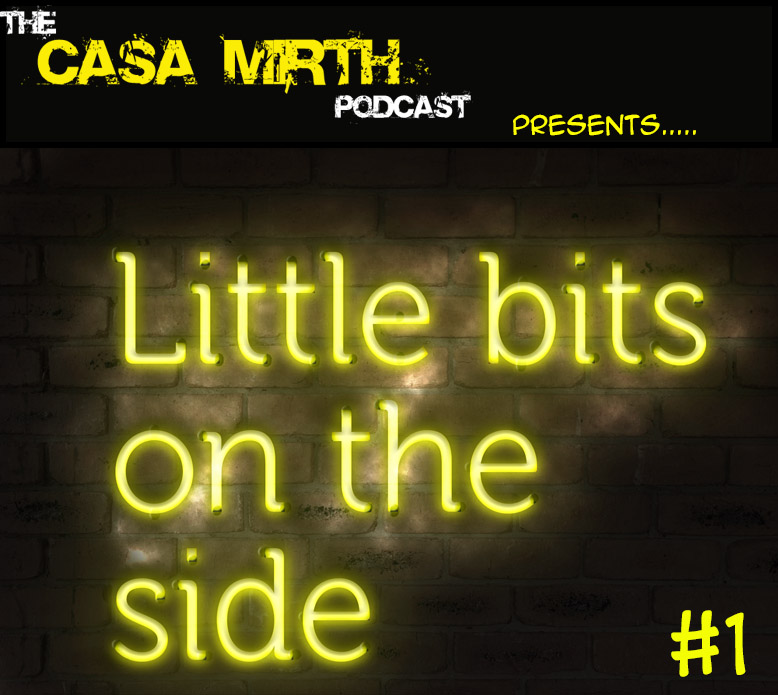 As episode 4 of the Casa Mirth podcast is delayed somewhat, Dr Norman Trousers and River Zambezi have decided to provide for your listening pleasure, a little bit on the side.
As surprising as this may be to some of you (ok maybe not) there are sometimes mistakes in the recording of the show – and here's some for you to laugh at, along with some other bits that haven't made it into a full episode.
Undoubtedly, there will be more "Little bits on the side" in the future.
Download:
download here  (right click and "save link as")
or play here –
or listen to the show on Stitcher Smart Radio:
and don't forget to share!