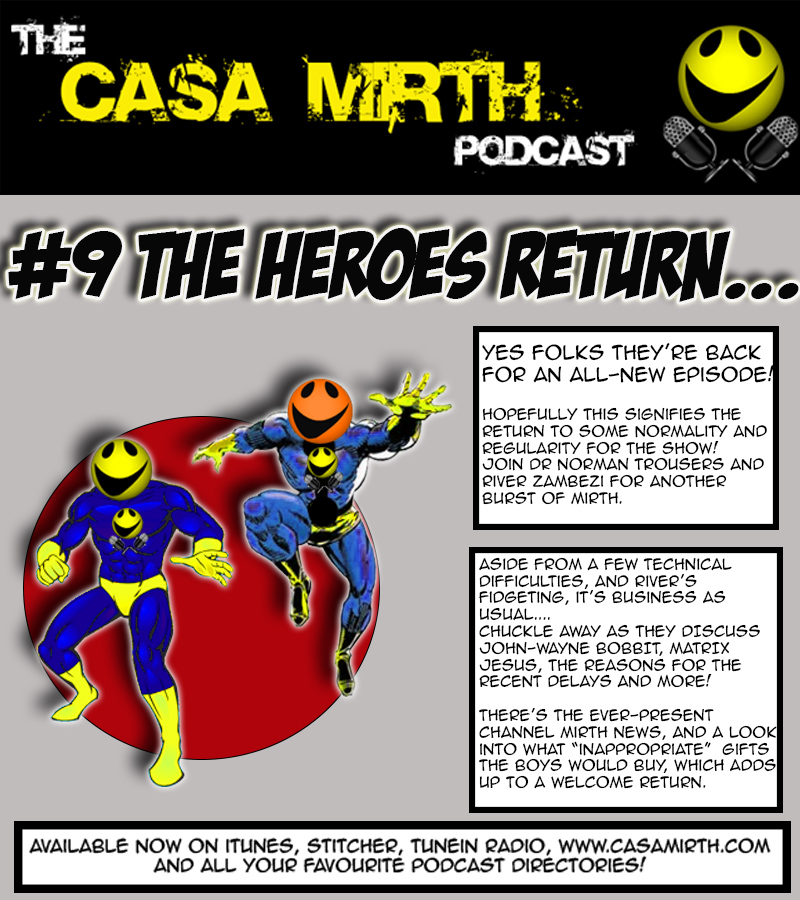 As you know, episode 8 was actually recorded months ago and only recently released. Epsiode 9 marks a return back to the studio, and hopefully the start of a regular output from Casa Mirth.
With news, laughs, inappropriateness, more laughs and a tip of the hat to Matrix Jesus, episode 9 brings back the mirth with a punch.
Starring your hosts Dr Norman Trousers & River Zambezi, along with Jet Venezuala and Bud Buddy. Even Angel Barry White stops by to say a quick hello –  be sure not to miss out!
Download :
To download this episode, right-click and "save link as"
Or play it right here:
or listen to the show on Stitcher Smart Radio:
and don't forget to share!